Client
Media Prima, Malaysia
What We Did
iOS & Android mobile app, UX Design, Backend Integration
With the《好吃!》 Ho Chak! app, users are able to browse through their catalog of food and restaurants that are featured on their TV Show.
Through the mobile app users can also read articles by the《好吃!》 Ho Chak! team of their food escapades. Users can also watch selected TV episodes within the app itself.
《好吃!》 Ho Chak! is available on both the App Store and Play Store now.
Check out and review nearby restaurants around your vicinity. Users may search by cuisines, opening hours, price and much more.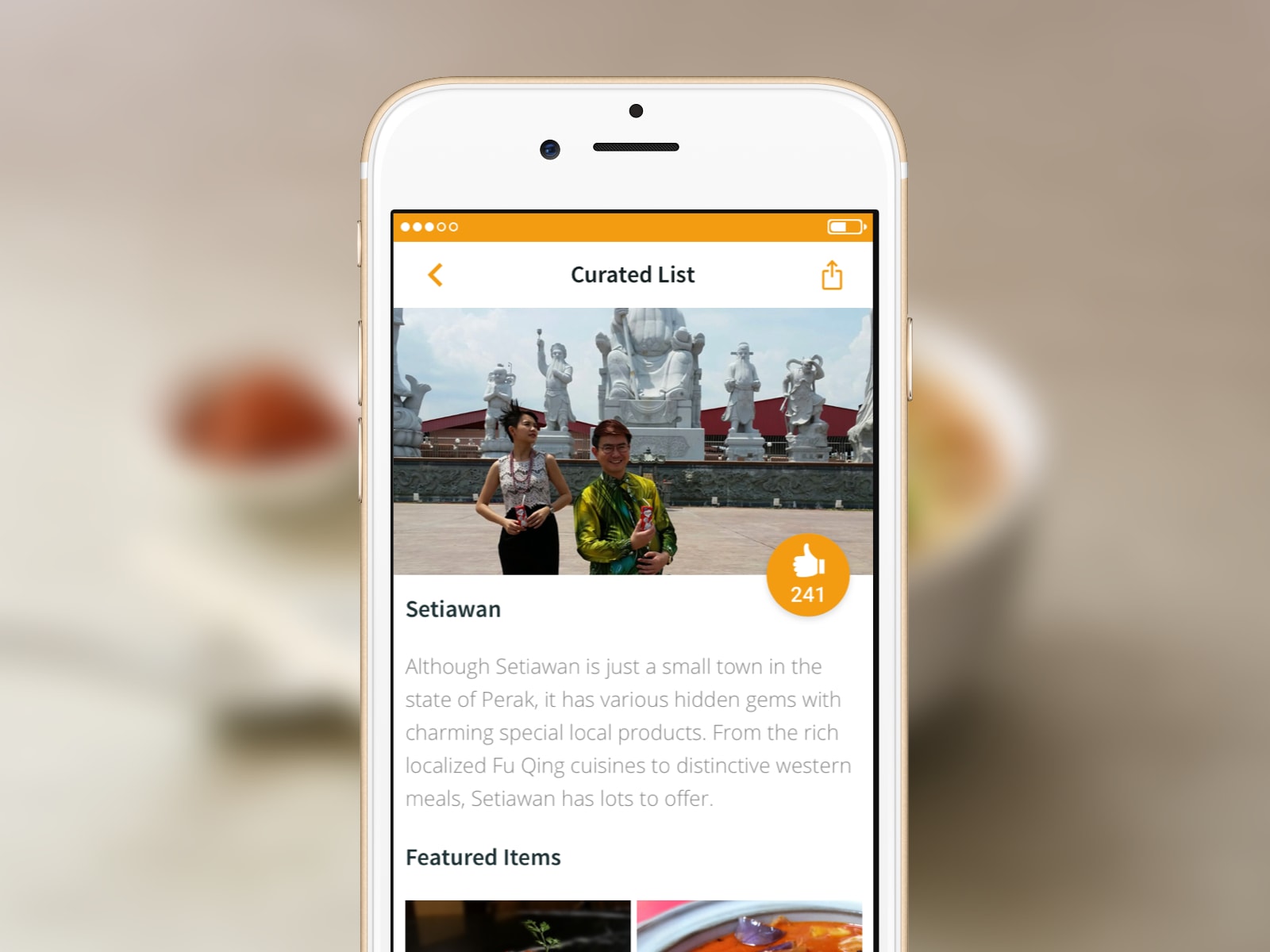 The 《好吃!》 Ho Chak! team carefully curates lists of featured restaurants for specific places they visit for users to browse and check out.