Project
Alliance One Account
Client
Alliance One Account, Malaysia (BBDO Malaysia)
What We Did
iOS & Android tablet app, Responsive Website, Backend Integration
The Alliance One Account is a tablet app/responsive website which aids Alliance agents to help present to potential clients the benefits of consolidating their existing loans.
The platform features an easy to follow step by step guide allowing users to keep up with the entire process and also easing the agent's presentation of information.
The Alliance One Account tablet app and responsive website is currently in use within the Alliance corporation.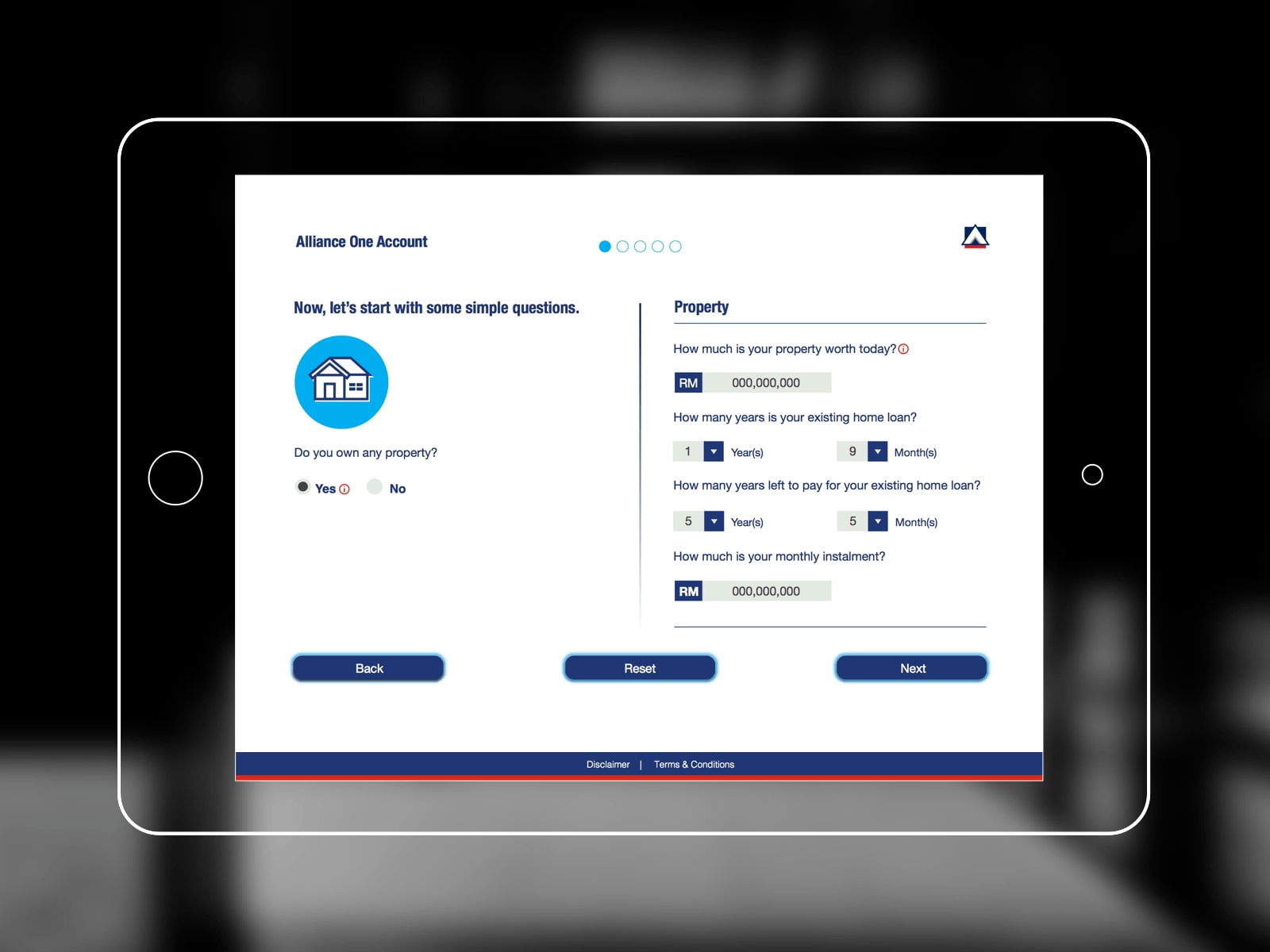 An easy to follow step by step walkthrough that minimises confusion for users and allows for a smoother presentation by the agent.