Client
INTI International University & Colleges, Malaysia
What We Did
iOS & Android mobile app, UX Design, Backend Integration
The INTI app serves as a platform for existing students and staff get the latest news and updates going on in each campus.
Students and staff are able to get information related to courses and events through the mobile app. Students may also get into a 1-on-1 chat with a student counsellor.
The INTI app is available on both the App Store and Play Store now.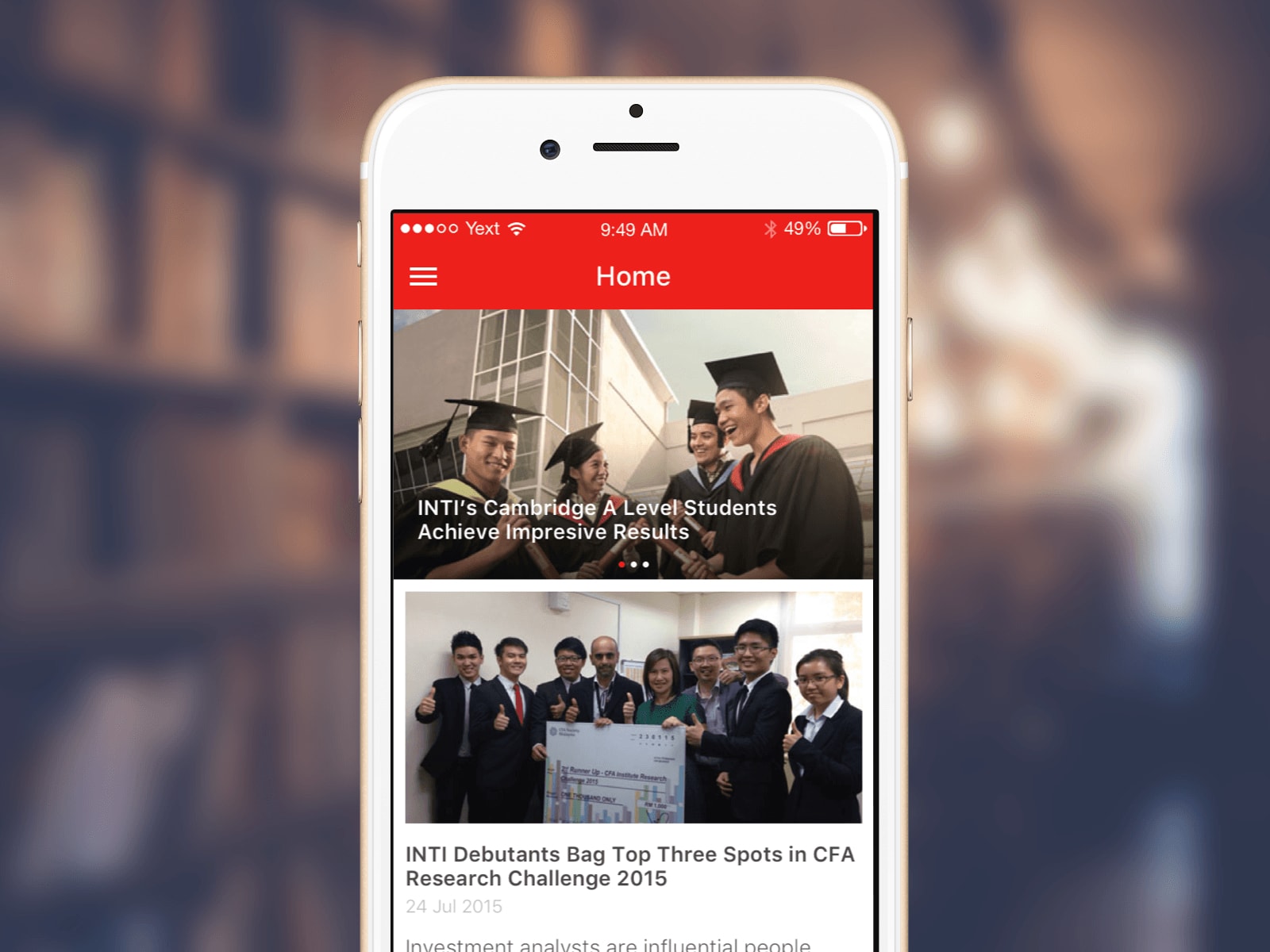 The mobile app uses information from the user's interests to generate newsfeed content that is relevant to them.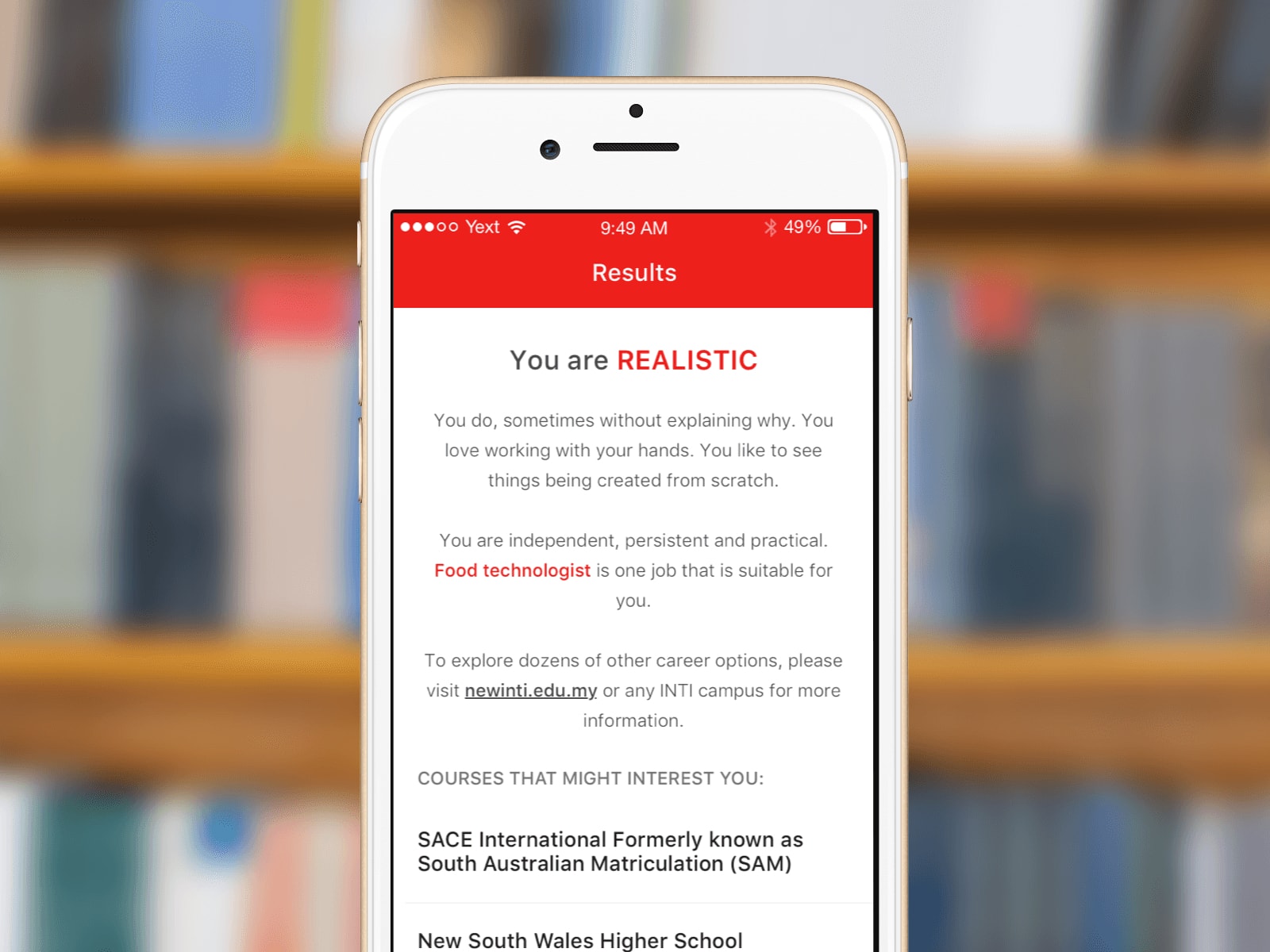 Students who would like to know what course would best suit their personality may take the short trivia to get suggestions on the relevant courses offered by INTI.