What We Did
Responsive Web Development, UX Design, Backend Integration
Amplify Guinness is a movement by Guinness to push the local music scene to new levels. Encouraging its audience to support local music.
The website features a number of local music artists. Users may read more about each group or individual and also check out where and when local gigs are.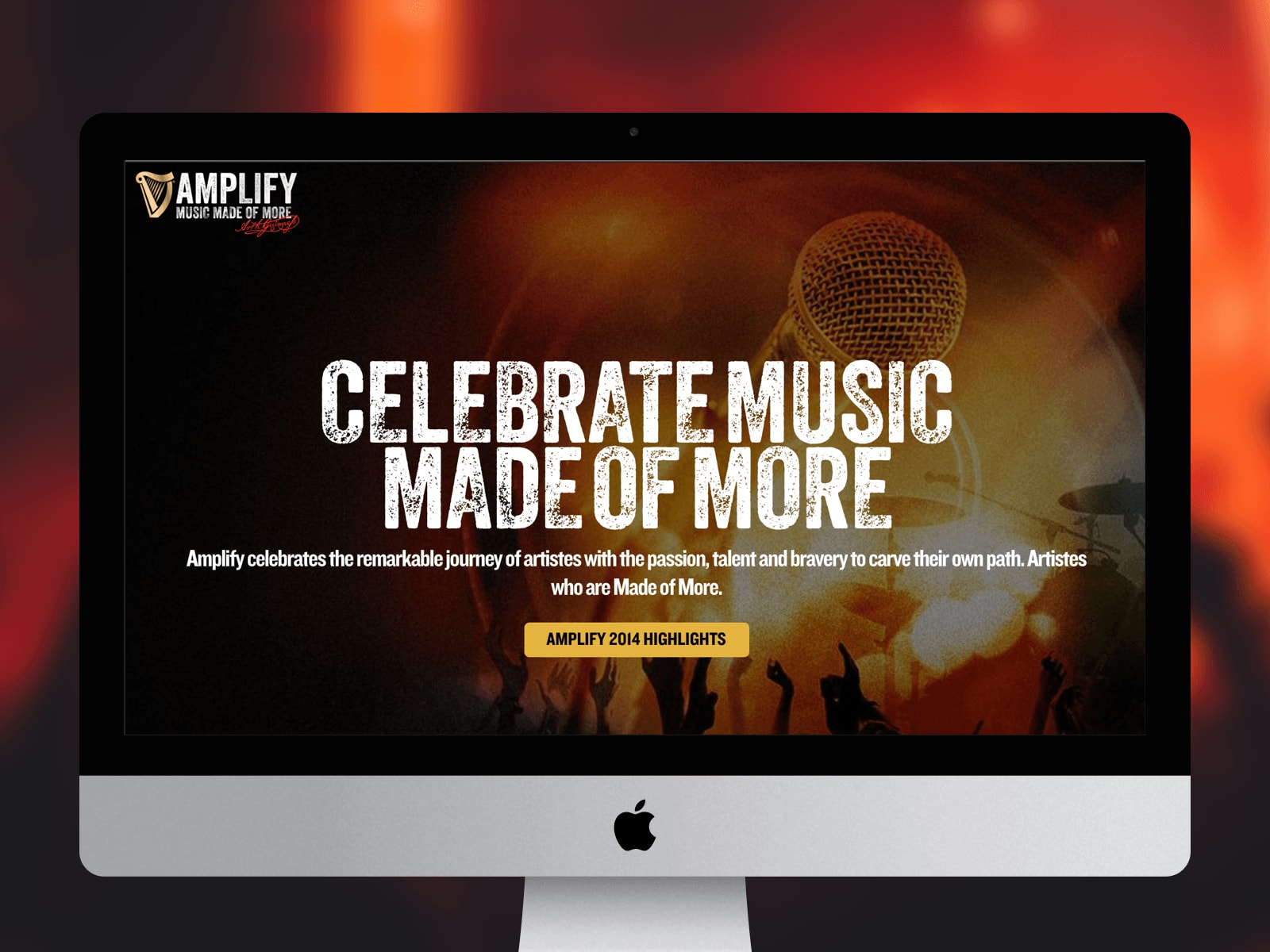 Amplify Guinness aims to feature and support local music artists.